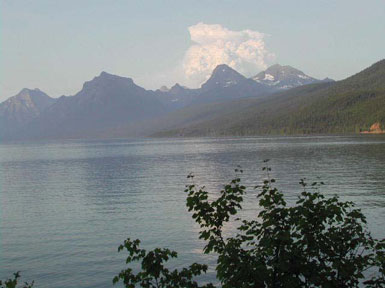 2002-07-13: Incredible Lake
Glacier National Park is incredible! We went to Lake Macdonald on the night we arrived and were in awe of the beauty of both the lake (which is quite large) and the mountains surrounding it.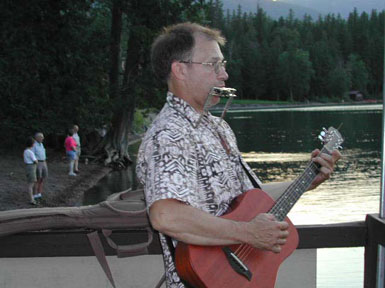 2002-07-13: And Music Too
As we were standing by the water just absorbing the beauty of our surroundings, we were entertained by a one man band who was just softly playing in the background.