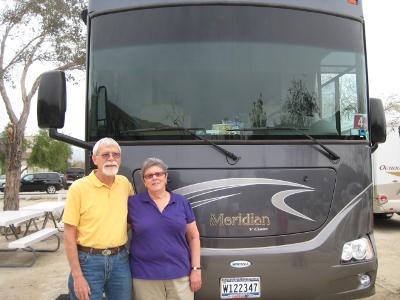 North Carolina 2016-12-12 to 2016-12-22
Our last 50th anniversary hurrah was a trip to North Carolina to visit our friends the Forresters and to see some of the beautiful sites in their area and beyond.
Around the US 2016 2016-03-04 to 2016-10-29
To commemorate 50-years of marriage, we decided to tour the US and see some places we've never seen.
Summer 2015 2015-06-22 to 2015-11-01
We're going to have a laid-back summer visiting many of the places we've come to love in the Pacific Northwest and possibly even checking out some new ones.
Spring 2015 2015-04-04 to 2015-04-13
A girls trip with Road Scholars to visit historic homes and gardens in Georgia and South Carolina.
Summer 2014 2014-06-16 to 2014-11-01
Another summer discovering part of our great country
Summer 2013 2013-06-16 to 2013-11-03
We're having a "kick-back" trip in the Pacific Northwest this year. Come join us.
Russia 2013-05-20 to 2013-06-01
WOW another place checked off our bucket list! We took a 2-week river cruise aboard the Viking Rurik from Moscow to St. Petersburg.
Summer 2012 2012-06-13 to 2012-10-28
Eastward bound to Connecticut for my 50th high school reunion and sights before and after.
Summer 2011 2011-06-20 to 2011-10-25
Off in the Meridian - Our first long journey in our new motorhome
South America 2011-04-19 to 2011-05-03
Our spring trip this year found us traveling southeast to Peru and Ecuador in South America.
Summer 2010 2010-06-15 to 2010-10-24
Off again in the motor home to discover our great country
China 2010-05-12 to 2010-05-25
We are off for two weeks in China where we will see things of both fame and infamy. Come travel with us.
Summer 2009 2009-06-15 to 2009-10-18
Another year - another journey. We are staying on the west coast and poking around both new places and some we've discovered before. We love our life in our Journey.
Europe 2009 2009-04-14 to 2009-05-04
First a 10-day river cruise from Amsterdam to see the windmills and tulips and then on to Portugal
Summer 2008 2008-07-02 to 2008-10-28
Off to the mid-west and then back via the Pacific Northwest
Europe - Spring 2008 2008-05-25 to 2008-06-15
A visit to England and then some places on our lifelist!
Spring 2008 2008-04-15 to 2008-04-22
A quick trip to Connecticut
Summer 2007 - The Southwest 2007-09-04 to 2007-10-30
This years adventure is shortened due to Al having back surgery on August 1. We are off to discover the southwest.
Mexico's Copper Canyon 2007-02-23 to 2007-03-03
Years ago my brother went on the train through Copper Canyon and came home and told us we should make the trip some day. We finally did it but with a tour group rather than on our own!
Summer 2006 - Part 2 2006-08-14 to 2006-10-15
Since the first part of our summer trip was packed with new and exciting places, the second part will be more low key as we spend time in the Pacific Northwest, one of our favorite parts of the countr
Summer 2006 2006-05-18 to 2006-10-15
Join us on our trek to Alaska with our friends, the Doolittles, from Washington. Who knows what waits for us around the corner.
Downunder 2006-02-15 to 2006-03-04
To celebrate our 40th anniversary, we visited the land of downunder. We went on a tour and stayed in 5 star hotels, saw amazing sights, met great new friends and just had an incredible time.
Summer 2005 2005-06-14 to 2005-10-15
Come travel with us as we head off into this great land of ours. Join us as we discover new places, meet old and new friends, revisit areas we love and just plain have fun!
Europe 2005-04-18 to 2005-05-12
We decided it was time to return to England and visit Al's sister. While there we took the opportunity to discover some areas we had never been to before.
California Desert Wildflowers 2005-02-17 to 2005-04-01
TheCalifornia deserts are awash with flowers this year. We've taken a few short trips to view the flowers and were certainly rewarded for our time.
Summer 2004 2004-06-13 to 2004-10-04
Another summer on the road discovering the United States and all it has to offer.
Summer 2003 2003-06-22 to 2003-10-01
Come travel with us this summer as we discover the Western United States and Canada in our new motorhome.
Moab, Utah 2003-04-09 to 2003-04-18
A quick trip to red rock country and their annual jeep safari.
Quick Trip East 2002-09-18 to 2002-10-02
A sentimental journey back to where it all began with a 40th high school reunion thrown in for fun.
Summer 2002 2002-06-19 to 2002-09-10
On The Road Again
Rolling Hills Block Party 2002-06-08 to 2002-06-08
Our first annual block party.
Our New Abode 2002-03-21 to 2002-04-21
Our new home one month after moving in.
Our First Trip 2001-07-01 to 2001-12-21
This is our very first trip we took in our new rig!!!